Apply for a Production Internship!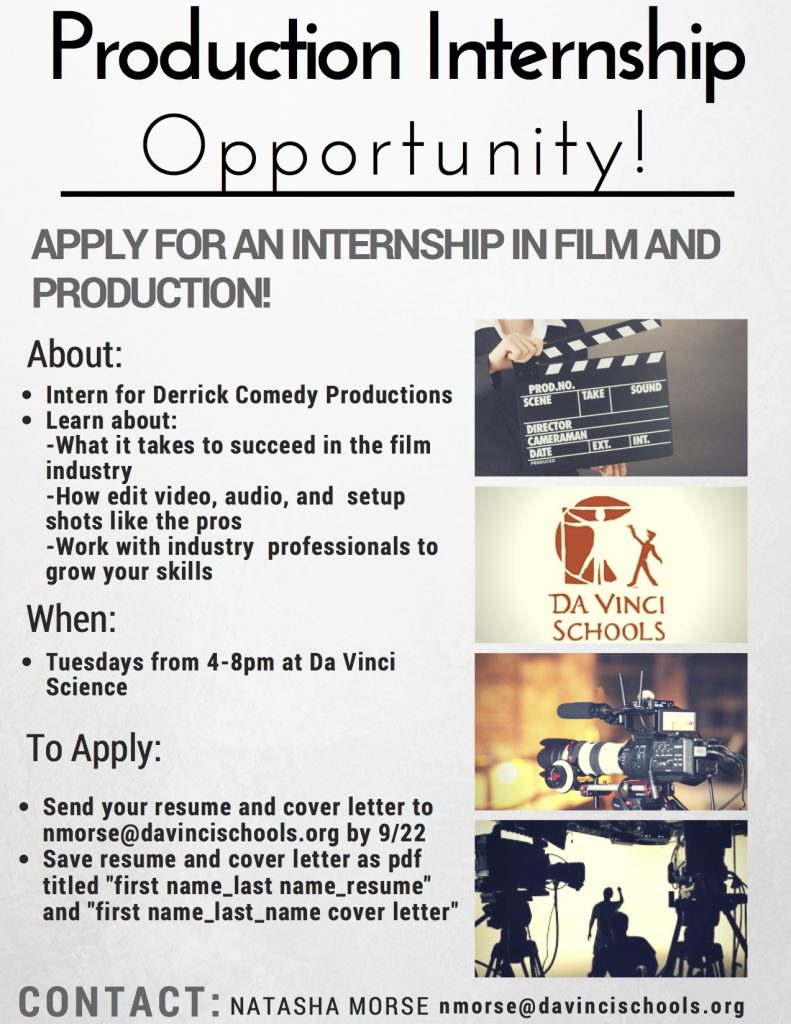 Interested in learning more about film production, editing, and working with professionals?  Apply for this on-site, after school internship with Derrick Comedy Productions.  You will be interning remotely with a cohort of other Da Vinci interns on projects assigned by Derrick Comedy Productions on Tuesdays from 4-8pm at Da Vinci Science.
To apply, send your resume and cover letter to nmorse@davincischools.org saved as a pdf entitled "first name_last name_resume" and "first name_last name_cover letter" by Sept. 22nd.