Today, KidWiseman, renown Los Angeles Street Artist, will be painting a mural with our students, designed entirely by our DVD seniors! The mural will be located on the first 80 feet of the Da Vinci Design School parking lot.
Painting will begin at 10:30AM and will continue until around 3:00PM. While students get off of school at 1:30, we encourage any other students and/or family members of any age to stop by and spend some time painting with the students until the completion of the mural around 3:00PM.
We know that our seniors are incredibly proud of the work they are doing and the mural they are leaving to inspire the younger generations of Da Vinci students as DVIA moves to the campus in just over a years time! Pizza and water will be provided for all who attend.
Here is an image of the design that will be executed by the students (they had still been working on the final colors which you can now see if you come by!):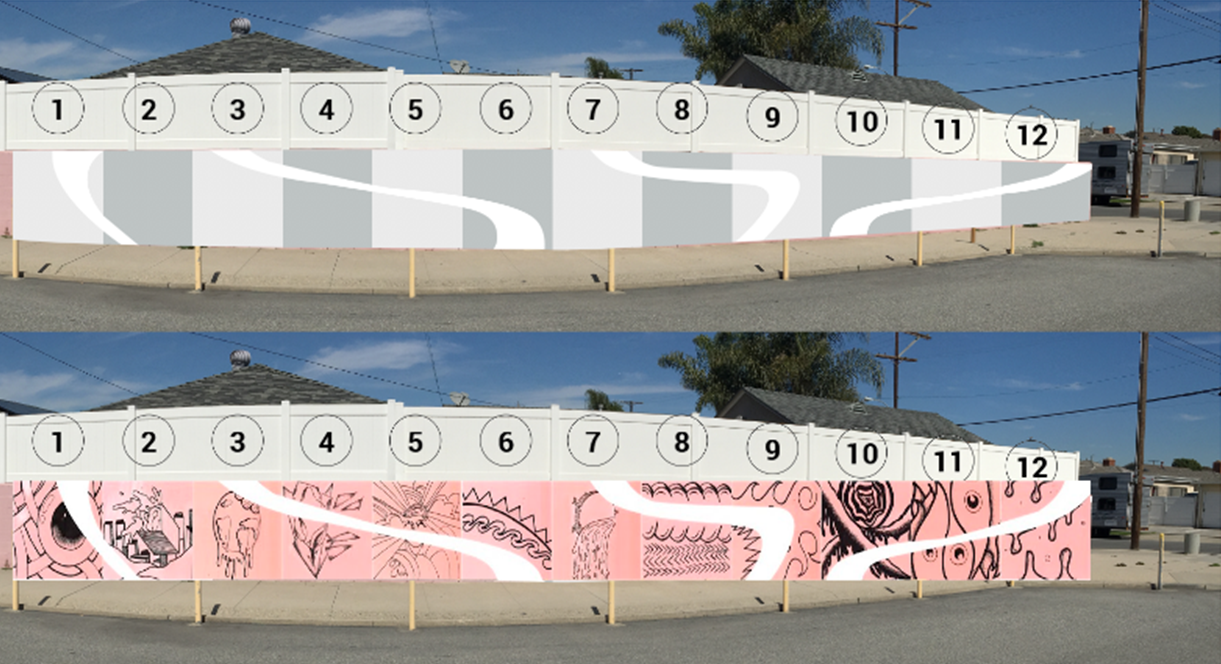 We hope to see you there this afternoon Friday, April 7th, from 1:30-3:00PM to celebrate the amazing work created by students and to participate yourself.