Week 25 Update – SLC Week, Girls Who Code…
Designers, next week is SLC week! The school day runs from 9:00-1:30 and then Student Led Conferences will run from 1:45-4:00 Monday through Thursday. Friday is a regular schedule, running from 10:00-3:55.
Teachers have provided materials in class as well as on their weebly sites. Please make sure you have signed up for an SLC spot!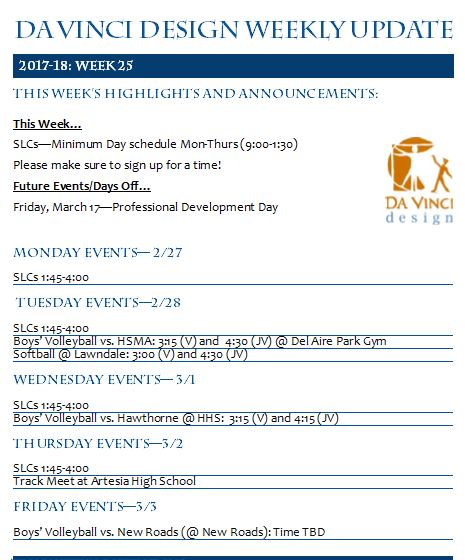 Girls Who Code Opportunity
Da Vinci students – we encourage you to apply to this great opportunity.  Girls Who Code Summer Immersion Program (SIP) is a free, 7 week summer program for current 10th and 11th grade girls to learn computer science. The application is due on March 17th and is fairly simple. Students don't need any prior computer science experience. Here a flyer with more information.