Exhibition Night Tomorrow, Wed 11/16, 6-8 pm
Exhibition Night Tomorrow – see you there!
Wednesday, November 16, 2016
6:00pm – 8:00pm
Da Vinci Design
Enter through the front gate entrance.  All families will be asked to digitally sign-in upon arrival in an effort to better track attendance our school events! (this should take no more than a few seconds – just your name, the student's name and their grade level)
Students will be presenting products and sales pitches they designed, prototypes for solutions to local issues, what it takes to win an election, and much more, all topped off with student musical performances!
Delicious food for sale by Earlez Grill!
Earlez will be set up by the back of campus this year, near the senior portables.
Turkey dogs $2.00
Vegan dogs $3.00
Turkey chili/ gallon (1 sm pot) $1.00
Beef chili/ gallon (2 lg pots) $1.00
Cheese/ scoop (2 lg pots) $1.00
Chili fries $5.00
Chili cheese fries $6.00
Fries/ serving (5 boxes) $3.00
Soft drinks/ ea $1.00
Water/ ea $1.00
Map for tomorrow evening: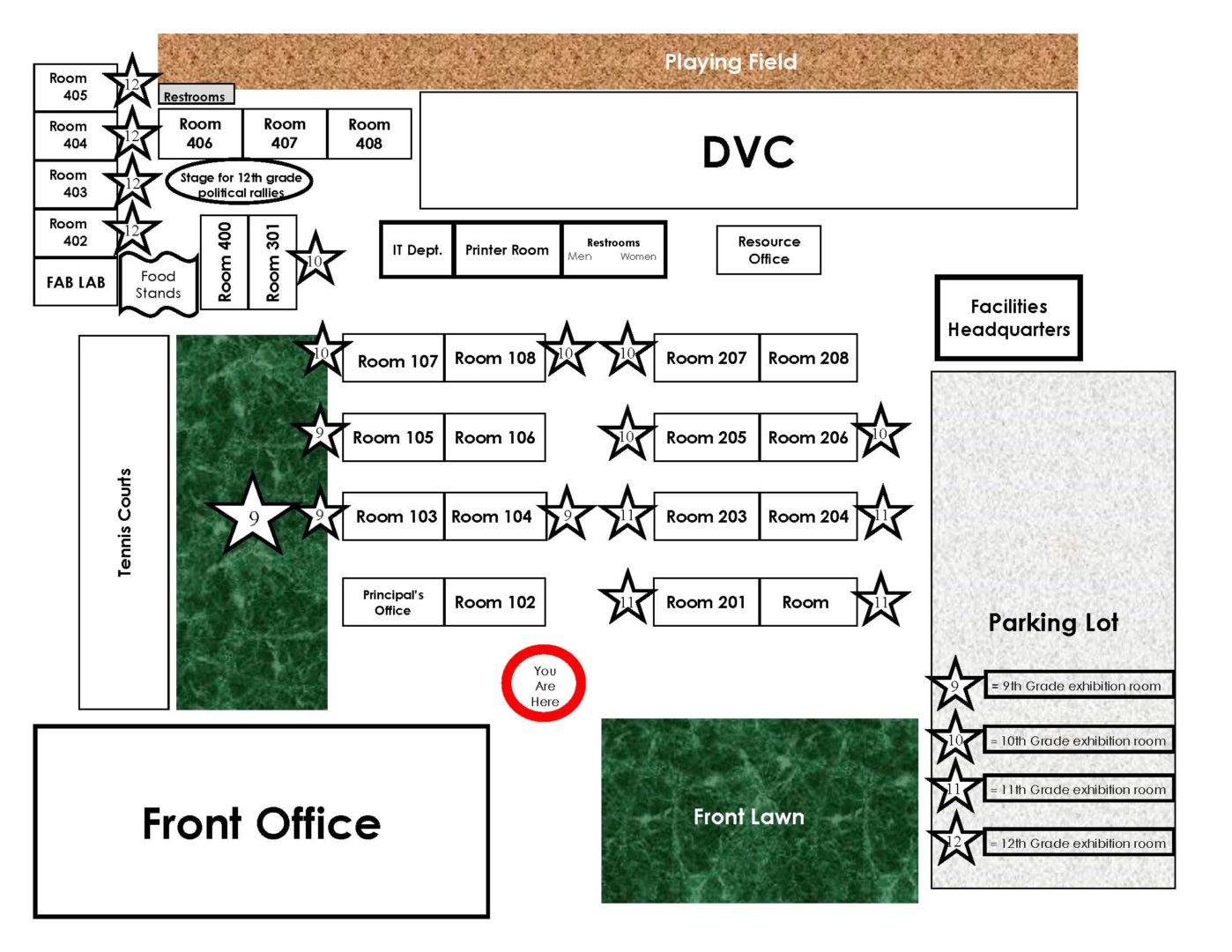 Stay tuned for more detailed project descriptions to come!