Week 27 Update
Designers, check out your Week 27 update for upcoming events. Don't miss College Knowledge Night this Thursday 3/17, the ASL Museum on Friday, and Exhibition next week on Wednesday 3/23! We look forward to seeing you all there.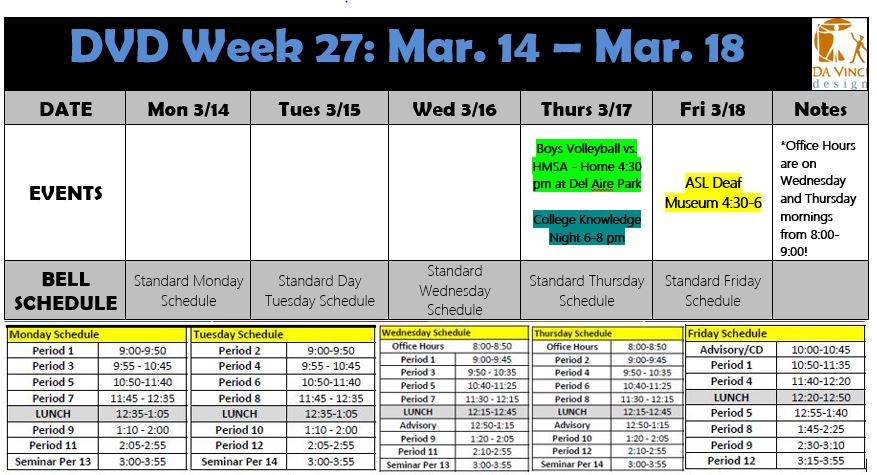 College Knowledge Night – Additional Information
Date: Thursday, March 17
Time: 6:00-8:00 pm (choice of four 25 minute rotating workshops) – Come when you can and take one, two or four workshops!
Location: Da Vinci Design/Communications Campus, 12501 Isis Ave, Hawthorne CA
Parents and students of all grades! Reminder that our annual College Knowledge Night event (sponsored by Da Vinci Design and Communications) will take place Thursday, March 17 from 6-8pm.
Parents: Have any burning questions about what it takes to get into a California State University? University of California? Out of state college? Community college? Are you wondering how much college really costs and how are you going to be able to pay for it?
Students: Wondering how to create the best college essay that will get the attention of your dream college? Heard about the new SAT and want to know what's in store for the students who have to take it?
College admissions representatives, test prep companies and recently graduated students will be here to present on all of these topics and more!