Support Senior Projects! Pet Adoption and Community Get Together this Saturday!
This Saturday 5/23 from 10 am to 1 pm at Del Aire Park, there is a BBQ meant to bring together the local communities and law enforcement. This is hosted by a group of Da Vinci Design Seniors.  We will be making hot dogs and hamburgers (limited supply) so be here early! This is a family friendly event. Feel free to bring everyone, we will have a firetruck and police vehicles there for the kids to check out. Meet your local law enforcement and eat some hamburgers, bring the whole family!
Here's a link to our evite where you can RSVP:
http://www.evite.com/event/01C4WGU3RGT2KQ7LQEPE745JJ3Z424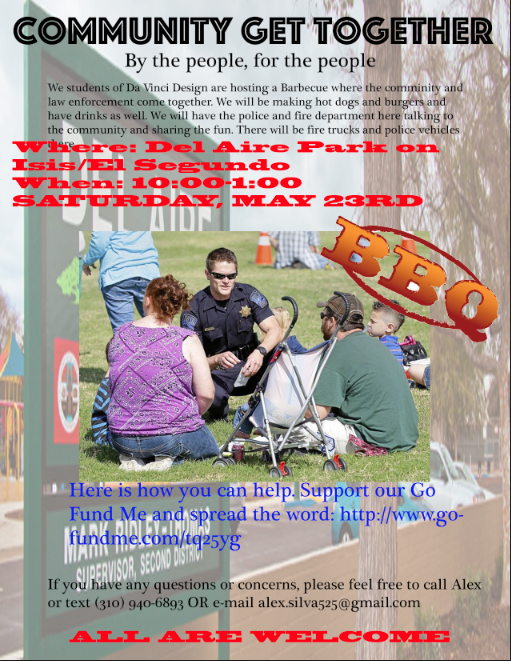 The Pet Adoption is also Saturday 5/23 from 12:00-4:00 pm in the parking lot at Da Vinci Science. We can't wait to see you there!