Week 28 Update
Hello Designers! Thank you to all who participated in SLCs. We appreciate your attendance at these school-wide events!
A few reminders for the week:
10th graders will be taking the CAHSEE on Tues and Wed (3/17 and 3/18)
The DVX program Info meeting is on Wednesday 3/18 at 6 pm.
Last week to donate to Pasta for Pennies! Ends Thursday 3/19.
If you could not attend SLCs, or did not have a chance to take the parent survey while on campus, please use the link below to fill out a quick parent survey.  We value your feedback and it helps our programs grow.
https://www.surveymonkey.com/s/dvdparentsurveyspring15
Have a wonderful weekend!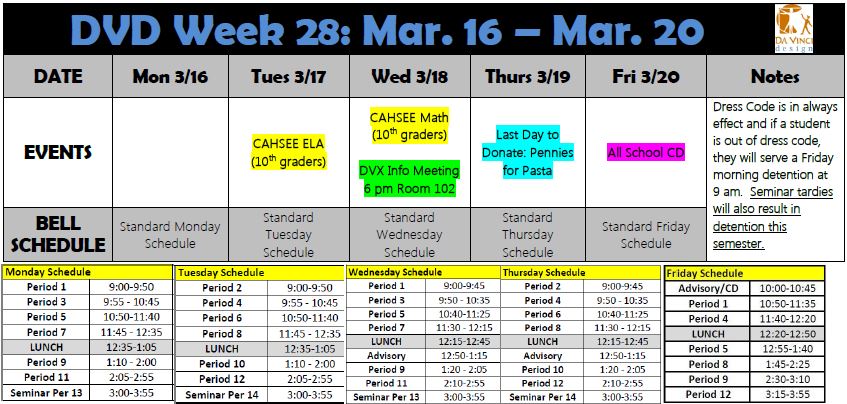 School Site Council Meeting is on Wednesday 3/18 at 5:00 pm in Room 203.  The agenda is below!