New and Improved Online Sign-in for Exhibition! Try a practice run now!
Design families – Are you tired of keeping track of those pesky slips of paper that document your attendance at school events?
We will have QR codes you can scan (similar to the one below) to record parent/family attendance at Exhibition so you can quickly sign in online!  We will keep these for our records so you don't need to track tiny paper slips. It is quick and simple – just 3 responses and you are good to go in less than a minute!
Want to practice?  Scan the QR code below and take the practice sign-in survey.  It will take less than a minute!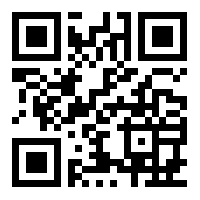 Don't have a QR Reader app on your phone? No problem! Follow these easy steps to prepare for Thursday:
Go to the App Store on your smartphone
Search for "QR Reader"
Download "QR Reader for iPhone" if you have an Apple device, or "QR Code Reader" for an Android device (Samsung, etc.)
Once downloaded: open QR Reader app, hold phone over the code above to scan, and it will send you to the sign in link!
We look forward to seeing you at Exhibition this week.  Thank you in advance for your participation and support!