Week 8 Update
Hello Designers!  Below you will find your Week 8 update with next week's events, as well as a few "Looking Ahead" announcements.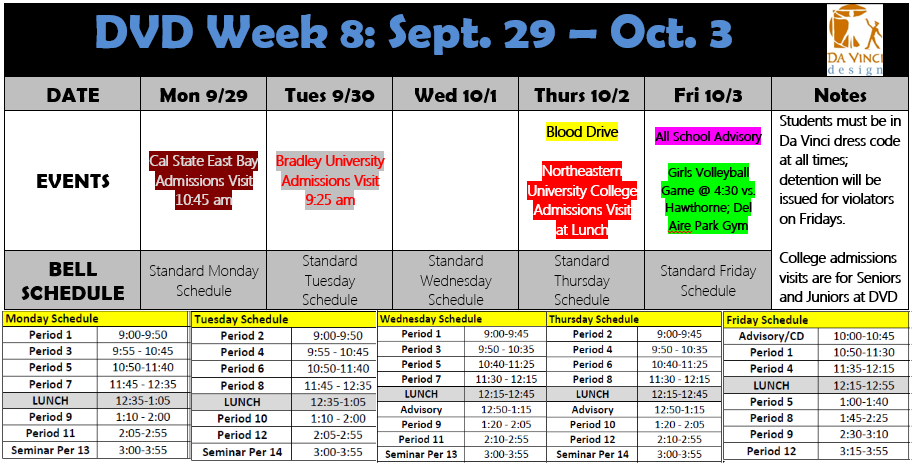 Looking ahead…
Student Led Conferences: October 6-9
Grade level specific information will be posted next week
Students should be receiving schedules and specific documents from their grade level teams early this week if they have not already
Hispanic Heritage Month Fiesta: October 15
Sponsored by the Spanish club
All families and friends of DV welcome!
More details to come…
School Site Council: If you are interested in running for School Site Council, a few spots have opened up since last year. The council will meet 4 times a year in the evenings to discuss and vote on various school topics.  We are looking for parent and student nominees! If you are interested in being nominated for the council, please send a brief bio as well as the reasons you are interested to Kate Parsons, School Director, at kparsons@davincischools.org by Friday, October 3rd.  Voting for the council will take place during SLCs at Design.