Welcome to the 2014-15 DVD school year!
We are so excited to welcome everyone to the new school year at Da Vinci Design! Here are a few updates regarding the 2014-15 academic year.
First Day of School: Tuesday, August 12th
Dress Code: Slight changes from last year's policy are highlighted in yellow. Dress code checks will begin on the first day of school. If a student is found to be in violation of the dress code policy, he or she will be at risk of having to IMMEDIATELY change into school-issued attire.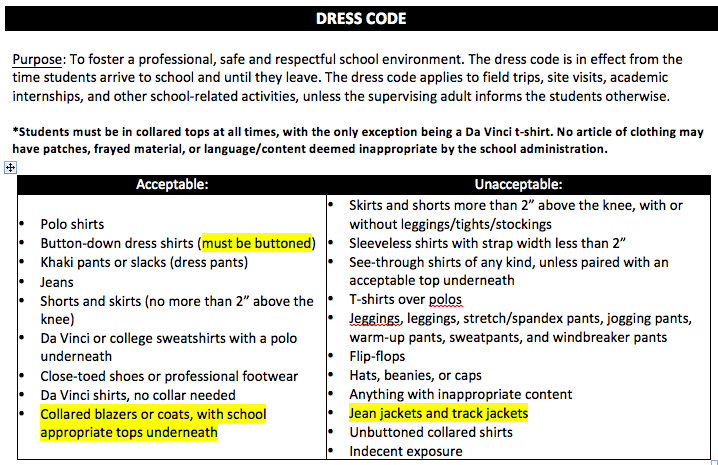 Food:
We have a new lunch vendor this year called Revolution Foods.
We are asking that no lunches be dropped off during school hours. Also, students are not able to order delivery food from campus.
If you have any questions, please feel free to reach out: (310) 725-5800.
We look forward to seeing your students on Tuesday! Go DVD!