DVD Spring Break and Return to Campus
Greetings DVD Families,
We cannot wait to welcome students back to campus beginning the week of April 12th after Spring Break! Following the professional development day on Monday, April 12th, our virtual instruction schedule for Week 30 will continue with one slight change. Advisory will now take place from 12:15-1:00 pm.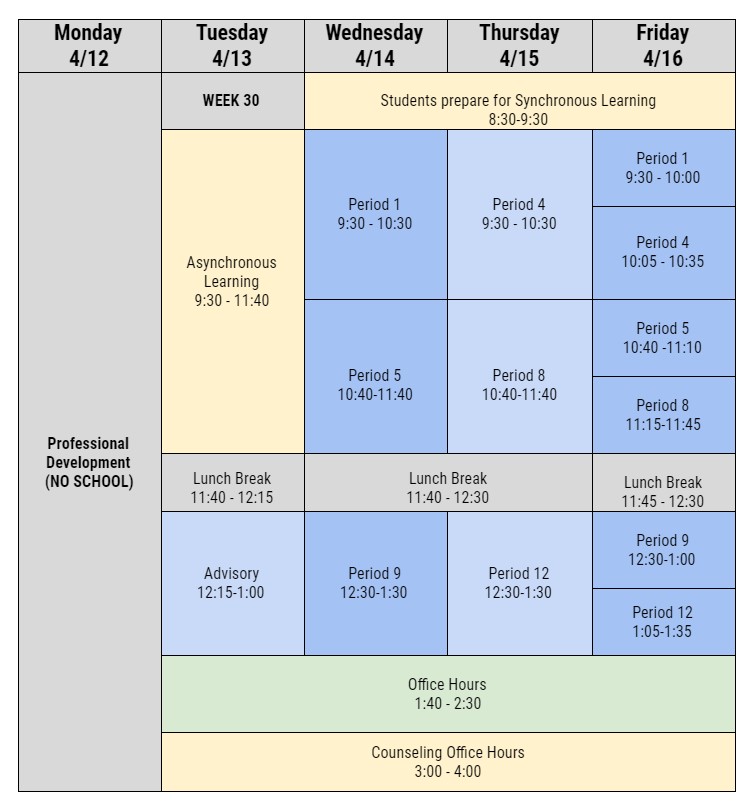 Families whose students are scheduled for on-campus instructional activities received their schedules on March 25th and will soon be receiving an email from the Da Vinci Schools Central Office with all the details regarding our on-campus health and safety procedures and protocols. Please review the following protocols with your student: DV Students: COVID Symptoms, Prevention and Tracing.
We hope that your families have a restful and safe spring break, and we look forward to welcoming students back on campus the following week!
Take care,
Veronica