Week 9 – SLC Week
Greetings DVD families!
Week 9 brings us Student Led Conferences (SLCs)!
From Monday, October 12 – Thursday, October 15, we will host SLCs online between 12:30-3:30 pm.
Please refer to the special schedule next week for Advisory and class times. Advisory begins at 9:30 am on Monday.
Friday, October 16 is a Professional Development Day (no classes in session)
Please contact the following grade-level teachers with any specific questions about SLCs.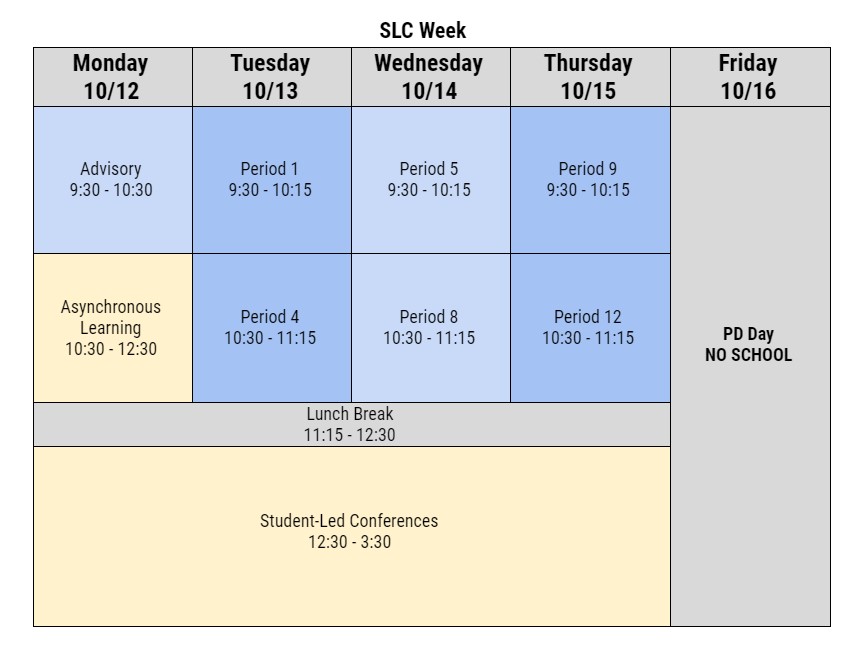 Take care!
Veronica Rodriguez