Week 28: New Virtual Instruction Schedule
Hello DVD families,
Thank you to our parents, students, and staff for completing our survey and providing feedback. Based on this, we have made some adjustments to our schedule for the upcoming week. Please make note of the following changes:
School goes from 9:30am until 1:30pm (Monday through Thursday).
On Friday, students are expected to do a virtual check-in with their advisory teacher at 10am. The rest of the day is available for independent student work time.
Office hours will occur at the time of the regularly scheduled class, so there is no separate time for office hours.
Below is the revised schedule and guidelines for students as we continue with Virtual Instruction. Please click here to watch a video (English and Spanish version available) that provides more information about the new schedule, Google Classroom, and where to find important announcements on our website.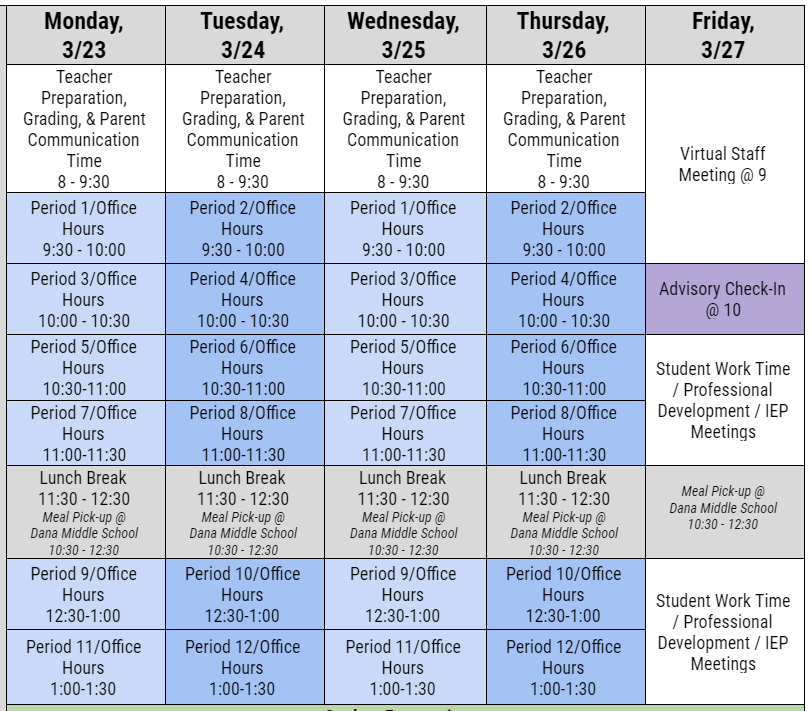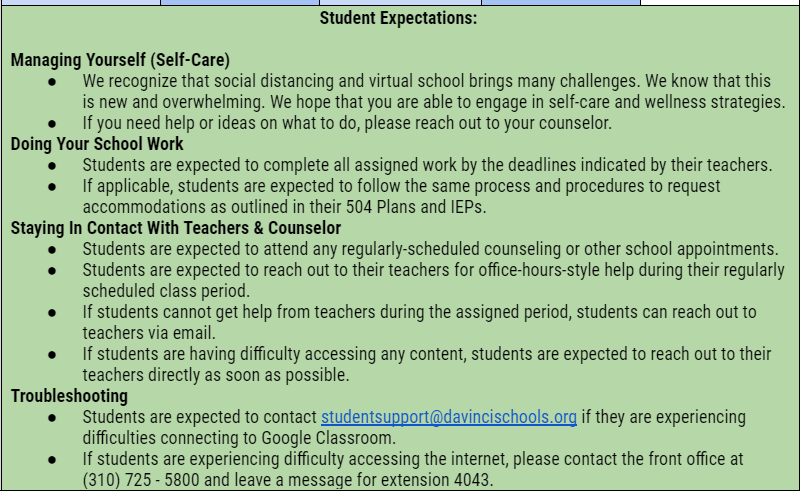 We are grateful to our DVD community for your patience and understanding as we navigate this Virtual Instruction journey together. As we have mentioned, the health and safety of our students, families, and staff is our first priority. Please click here for a list of resources from LA County that may be helpful during this time. We miss seeing our students!
Be safe and take care,
Veronica Rodriguez