Design Aspiration Day at Art Center Pasadena
Attention All Designers!
Students have the opportunity to apply for a field trip to Art Center Pasadena for Design Aspiration Day on Monday, October 28th! Da Vinci Design students were invited and will see a presentation by D'Wayne Johnson (an experienced and well-respected shoe designer from LA) as well as take a tour of campus and get a better understanding of their Design programs offered.
Applications are available in the front office and are due no later than Monday, October 21st! Permission slips will be provided upon acceptance.
More detailed information from the invitation is below…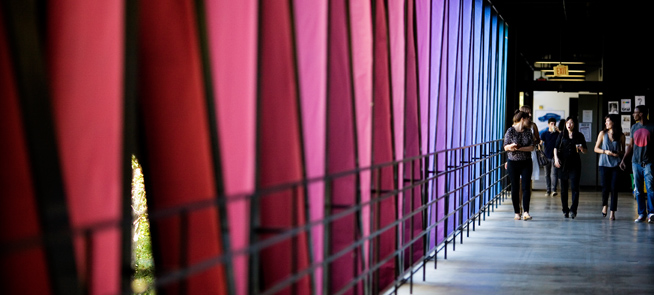 Design Aspiration Day
October 28, 2013
Time: 8:45 a.m.-11:15 a.m.
Ahmanson Auditorium, Art Center College of Design
There are hundreds of ways to be a creative person,  and we would like to introduce your students to some of these options. 
Please join us at Art Center College of Design for a presentation and Q & A with D'Wayne Edwards, former footwear Design Director for Jordan Brand, a division of Nike Inc.  
In addition, we will familiarize your students with the range of visual arts career options and provide a tour of the campus. 
D'Wayne is originally from Inglewood, California and pursued a career in footwear design despite a host of obstacles. At age 19, he began his career as a file clerk for LA Gear, but soon started designing shoes for them. By age 30, he had moved on to become one of the youngest Design Directors for Nike. There he designed versions of the Nike Air Jordan and has created shoes for professional athletes such as Carmelo Anthony, Derek Jeter, Michael Jordan and teams including the US and China Olympic Teams. In a career spanning over 2 decades, he has designed more than 500 shoe styles and combined, his designs have sold for more than $1 billion worldwide.
Currently,  D'Wayne runs Pensole, a one-of-a-kind footwear design school headquartered in Portland, Oregon, and has an affiliation with Art Center. We hope D'Wayne will inspire your students as he provides them with some great information about product design and related fields.